Margaret Clements: Founder and Director, Center for Knowledge Diffusion
Margaret Clements, founder of the Center for Knowledge Diffusion, incorporates her research interests on innovation, mentoring, and opportunity with her international experiences in human resources management and development. Dr. Clements has conducted large-scale studies on academic patenting and innovation, mentoring and the doctorate, master teachers and the development of world-class talent, and various aspects of social stratification and mobility. She is a graduate of Indiana University where she received a Bachelor of Arts Degree in Political Science and Honors English. After living and working in Italy for more than eight years, she returned to Indiana University to pursue her doctorate in Education Policy Studies and Higher Education Administration. She also holds a Master of Science degree in Higher Education and Student Affairs.
Deborah Hutton: Assistant Director, Center for the Study of Global Change, Indiana University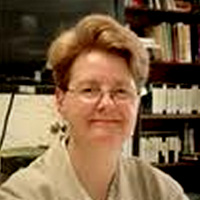 Deborah Hutton is the Assistant Director of Indiana University's (IU) Center for the Study of Global Change. She is the FLAS Fellowship coordinator, co-director of the center's annual Institute for Curriculum and College Internationalization, co-director of the New Tech Global Issues All-School Project, and project director of the newly released Internationalizing the Academic Standards: Indiana. For multiple international/global outreach projects under her direction, the Global Center received the Goldman Sachs Foundation & Asia Society's Excellence in International Education Prize for Higher Education (2005) and was highlighted in the American Council on Education's Promising Practices: Spotlighting Excellence in Comprehensive Internationalization (2002), and the IU International Studies for Indiana Schools [interactive video] Project received the DIAL Consortium's International Distance Learning Programming Award (2001) for two series she created. She was the contributing editor of the Globalization issue of Faces: People, Places, and Cultures (2006). Her teaching experience includes secondary geography and history, as well as undergraduate and graduate university courses in social studies and global education. In the past, she has worked on projects to promote global education in Russian schools, strengthen social studies education in Africa, and internationalize IU undergraduate teacher education; she also facilitated an IU overseas study experience in the People's Republic of China.
Hilary Kahn: Director, Center for the Study of Global Change, Indiana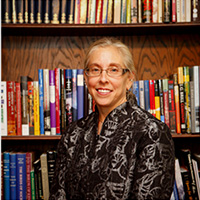 Hilary E. Kahn, Director for the Center for the Study of Global Change, has been at Indiana University since 1997. As Director, she oversees and initiates programs and projects involved in the deeper internationalization of Indiana University and encourages innovative research and interdisciplinary scholarship in the field of Global Studies. She is also the Director of the Ph.D. Minor in Global Studies and leads the Framing the Global Project (with IU Press) and the Voices and Visions: Islam and Muslims from a Global Perspective Project. Hilary is an adjunct professor of anthropology and has taught numerous courses on topics such as issues and approaches to global studies, anthropological theory, ethnographic methods, visual anthropology, intercultural communication, the anthropology of religion, human rights and the arts, and indigenous cultures of Central America and Mexico. By using videoconferencing technology to link with classrooms overseas, she has taught students in Macedonia, Indonesia, and Russia. She has also led an international service learning program in Bluefields, Jamaica. Her areas of interest and expertise include international education, global teaching and learning, visual anthropology, human rights, the anthropology of art, visual pedagogies, and transnational research. She has presented at national and international conferences, published numerous peer review articles and book and film reviews, and has a book "Seeing and Being Seen: The Q'eqchi' Maya of Guatemala and Beyond" (University of Texas Press, 2006) about her ethnographic research. She is currently editing a collection of essays for Indiana University Press about innovative approaches to global scholarship. Her most recent publication is an essay in an e-book series, Building a Shared Future, published by the British Council in June 2012.
Scientific Discovery & Innovation
Law and Business Development
History and Philosophy of Science
Teacher Education Programs
Complexities of Research Compliance
Policy planning, evaluation and strategy
Higher Education Administration and Finance
Physical, Chemical, and Environmental Science
Geological and Information Science

Tony Armstrong: President and CEO, Indiana University Research and Technology Corporation
Tony Armstrong has served as president and CEO of the Indiana University Research & Technology Corporation since August 2008, as well as assistant vice president in the Indiana University Office of the Vice President for Engagement. In these positions, Tony helps guide IU's efforts to further economic development and job creation, to support new business ventures, to transfer IU-developed technologies to the marketplace, and to build partnerships with businesses and universities across Indiana and throughout the nation and world. Prior to these appointments, Tony served as executive director of the IU Office of Engagement and as associate director of the Office of Technology Commercialization at IU's Advanced Research and Technology Institute (ARTI) from September 1997 to March 2000. There, he was responsible for the protection and commercialization of intellectual property developed within the IU system. He also served as the executive director and general counsel of the Indiana 21st Century Research and Technology Fund. In that role, he managed a $140 million fund that provided early-stage investments for collaborative research partnerships and cultivated high-tech industries for the state of Indiana. In January 2005, Governor Mitch Daniels appointed Tony to the Indiana State Budget Agency to help manage the $26 billion annual state budget. Under Governor Daniels' leadership, the Indiana Office of Management and Budget delivered the state's first structurally balanced budget in eight years, and the first true surplus in three years, while increasing reserves and repaying payment delays. A native of Madison, Indiana, Tony holds a B.S. from IU Kelley School of Business, a J.D. from the IU School of Law – Bloomington, and an M.B.A. from Butler University.
David Clemmer: Robert & Marjorie Mann Chair, Chemistry Department, Indiana University, Director, The Clemmer Group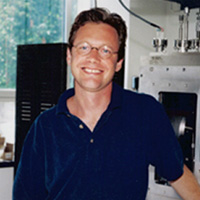 Professor Clemmer received a Ph.D. in Chemistry from the University of Utah and did postdoctoral work at the Himeji Institute of Technology (Japan) and Northwestern University before coming to IU in 1995. His research involves the development of methods for studying the structures of complex low-symmetry systems in the gas phase. These methods are being applied to several types of problems including elucidation of fundamental issues associated with how a protein folds, as well as studies of complex mixtures of proteins – the emerging field of proteomics. Professor Clemmer has published more than 135 papers and his work has been recognized with several awards, including the Fresenius Chemistry Award. He has been a member of the US Defense Science Study group.
Daniel H. Cole, Professor of Law and of Public and Environmental Affairs; Affiliated Faculty, Workshop in Political Theory and Policy Analysis
Daniel H. Cole, an internationally recognized environmental law and economics scholar, joined the Indiana Law faculty in 2011. Most of his writings are at the intersection of the law, economics, and politics of property, natural resources law, land use, and environmental protection. He has also written extensively about Poland and Polish law. Cole is the author of seven books and more than forty articles. His works have published in England, France, Italy, and China, as well as the United States. An award-winning teacher, Cole has taught courses including climate law and policy, environmental law, international environmental law, land use, law and economics, natural resources law, property, and property theory. Cole is Chair of the Advisory Council of the Ostrom Workshop, he sits on the Advisory Board of the Institute for Policy Integrity at the New York University School of Law, and is a founding member of both the Midwest Law and Economics Association and the Society for Environmental Law and Economics. He is a Life Member of Clare Hall (College for Advanced Study), Cambridge, and has served as a Visiting Scholar in the Faculties of Law and Land Economy at the University of Cambridge. In the fall of 2001, Cole was the John S. Lehmann Distinguished Visiting Professor of Law at Washington University in St. Louis. Before moving to Bloomington, he was the R. Bruce Townsend Professor of Law at the Indiana University School of Law—Indianapolis.
Ephraim Fischbach: Professor of Physics, Purdue University
Dr. Fischbach has been associated with Purdue University from 1970 to the present, following Research Associateships at both Stony Brook and the Niels Bohr Institute. Of recent note are his election as a fellow to the American Physical Society, in 2001, citing his contributions to understanding the connection between precision gravity measurements and high-energy physics, his contributions in 2011 to a re-postulation of the constancy of nuclear decay (
visit physicsworld.com
), research into using cell phone networks to detect and track radiation and his advocacy to move "beyond coal" in association with the Sierra Club, in West Lafayette, Indiana.
Burnell C. Fischer, Clinical Professor, Co-director, Ostrom Workshop in Political Theory and Policy Analysis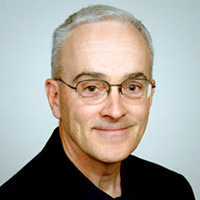 Burnell "Burney" Fischer is currently Clinical Professor and Director, Undergraduate Programs, School of Public and Environmental Affairs (SPEA), Indiana University — Bloomington (IUB). SPEA is the #2 ranked public policy school in the US (US News and World Report) and the undergraduate program has over 1500 students majoring in one of 4 degree programs. At SPEA he annually teaches Urban Forest Management to seniors and masters students (30+ students) for which is has been awarded teaching grants as well as recognitions for teaching success. Dr. Fischer grew up in the Chicago area and witnessed the Dutch Elm disease disaster of the 1960's. He was the State Forester and Director of the Indiana Division of Forestry from 1990–2005 and has been active in urban forestry since the 1990's when he became chair of the National Association of State Foresters Urban Forestry Committee and then represented NASF as a member of NUCFAC for a three year term. He is vice president of the Indiana Urban Forest Council, the Indiana statewide urban forestry nonprofit. He is a member of the Arbor Day Foundation's Tree Campus USA Advisory Committee.
Karl Koehler: Deputy Director of the 21 Fund (21st Century Research & Technology Fund) at Indiana Economic Development Corporation (IEDC), Indianapolis, IN
Karl Koehler, PhD has led the technical due diligence process for the 21 Fund investments since 1999. His focus has been implementation of the (technical) peer review process. In addition, Dr. Koehler leads the Elevate Ventures' and 21 Fund's efforts in public funding and collaboration initiatives, including the state's SBIR/STTR programs and Indiana Database of University Research Expertise. Dr. Koehler received his PhD from Indiana University, Bloomington in physical organic chemistry. Subsequent postdoctoral work at Tufts, Harvard, and Cornell led him to explore biochemical and biophysical approaches to biomedical problems. He has served on the faculties of Aarhus University (Denmark), the University of North Carolina at Chapel Hill, Case Western Reserve University in Cleveland, and briefly in the Office of the VP for Research at Purdue. In addition to academic roles, he has served in Washington, DC as Program Director and Health Scientist Administrator at the National Science Foundation and National Institutes of Health, respectively.
Anthony David Koliha: Director of International Programs, College of Arts and Sciences, Indiana University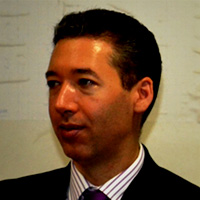 Anthony Koliha recently joined the College of Arts & Sciences, Indiana University, as the Director of International Programs. In this role, he will work with numerous colleagues to deepen and expand international opportunities within the College and across the university. Prior to joining Indiana University, Mr. Koliha was simultaneously both the Director of the Fulbright Program in Russia as well as the International Director for Russia & Eurasia at the Institute of International Education (IIE). During his tenure in Moscow, Russia, he oversaw numerous projects, including a Fulbright Summer School on Nanotechnologies and Nanomaterials, the Russian component of the Fulbright Science and Technology PhD Program, an annual Alcoa Foundation program with select Russian technical and technological universities, and a PepsiCo program in agrarian sciences. Mr. Koliha has also taken part, as a delegate of the Education Working Group, U.S.-Russia Bilateral Presidential Commission, in discussions about challenges for international collaboration in education, research and training in the sciences and across other fields.
David S. Koltick, Professor of Physics, Director of the Applied Physics Laboratory and Coordinator of the Center for Sensing and Science Technology, Purdue University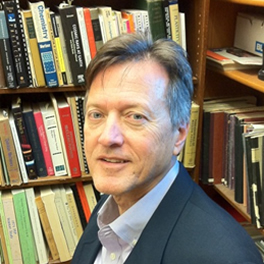 Dr. Koltick is Professor of Physics at Purdue University and has been active in research almost 40-years. During that time he worked on elementary particle physics experiments at Fermilab in the Chicago area, Brookhaven National Laboratory in New York, Stanford Linear Accelerator Center in the San Francisco Bay area, KEK near Tokyo Japan, the Super Conducting Super Collider Laboratory in Dallas Texas, and Oak Ridge National Laboratory and experiments in the laboratory he built and directed at Purdue, The Applied Physics Laboratory (APL). In addition to this strong research effort he has been involved in the managing of research. To facilitate the development of Scintillating Fiber Research, he developed and directed the Center of Scintillating Fiber Research, which involved funding and managing about 10-university groups to build a charged particle tracker for the SSC. He has been involved in Applied Physics for over 14 years. He assisted in the management of the Center for Sensing Science and Technology (CSST), which received significant funding for national security research and resulted in the development of 3 companies. He has also, consulted to, been funded by and worked closely with industrial companies, for example Hitachi, ATK, Raytheon, RapiScan, CALSEC and others. He has been in joint projects with companies including Rockwell International for the development of Visible Light Photon Counters (VLPC), Raytheon for the development of an explosives detection system and ATK on the VIPER project. "I have also managed my own small research company, 2K Corporation that never required the use of red ink. " Professor Koltick has also been involved in Indiana politics, first by running for Indiana State Senator and also served multiple terms as both Tippecanoe County Councilman and Precinct Committeeman. Presently Dr. Koltick is developing high rate gamma ray detectors for use in medical, security and national defense applications. He is also developing a neutron elemental imaging technology for in vivo detection of cancer. Recently he was appointed by Lieutenant Governor Skillman to Indiana's Small Modular Reactor (SMR) Committee.
Mark Long: Board Member, National Business Incubation Association, Lecturer and Clinical Professor in Entrepreneurship, Kelley School of Business, Indiana University, Bloomington, IN, CEO, Long Performance Advisors, LLC
Mark Long is the President of Long Performance Advisors, LLC, a consulting company focused on accelerating efforts in incubation, technology transfer, sales, marketing, business creation, and economic development. Prof. Long is also currently a visiting faculty in Entrepreneurship and Management at the Indiana University Kelley School of Business. Prof. Long is the former President and CEO of the Indiana University Research and Technology Corporation (IURTC), which owns and operates the Indiana University Emerging Technologies Center (IUETC), a life sciences incubator. In those positions, Prof. Long facilitated Indiana University/Industry research and technology collaborations and oversaw the business incubation and development of new companies for the economic growth of the state of Indiana. In addition, Mark Long served 2 years as President and CEO of the Midwest Proton Radiotherapy Institute, a cancer treatment facility located at the cyclotron facility at Indiana University. Prof. Long was the former Director of Technical Operations at Washington University in St. Louis, where he was responsible for business development activities in biomedical sciences, including marketing inventions, promoting licensure of discoveries, evaluating patentability, and promoting University/Industry collaborative research projects for the clinical and biotechnology industries. Mark. Long holds a Master of Science degree in Molecular Biology from Florida State University.
Molly Macauley, Vice President for Research and Senior Fellow, Resources for the Future, Washington, DC
Molly Macauley's research interests include space economics and policy, the economics of new technologies for research and understanding of the interactions between people and natural resources, the use of economic incentives in environmental regulation, climate and earth science, and recycling and solid waste management. She serves on numerous special committees of the National Academy of Sciences and federal agencies. She also serves on the Board of Trustees of the University Corporation for Atmospheric Research, the Board of advisers for the Thomas Jefferson Program in Public Policy at the College of William and Mary, and the Women in Aerospace Scholarship Committee. Macauley has testified extensively before Congress and is the author of more than 80 articles, reports, and books.
Michael McGinnis, Professor (Ph.D., University of Minnesota, 1985), Director of the Workshop in Political Theory and Policy Analysis
Michael D. McGinnis studies the unique contributions that faith-based organizations make to the design and implementation of public policy related to humanitarian relief, development assistance, peace-building, and reconciliation in troubled regions of the world, as well as standard public services in education, health care, and welfare assistance in societies less directly challenged by the ravages of war. His research is inspired by the hope that application of advanced techniques of policy analysis can enable reformers to identify the most effective means to build upon these foundations. Although initially trained in the study of international conflict, he has come to approach this topic from the perspective of theories of public policy. He is especially interested in understanding the response of governmental and nongovernmental organizations to local and regional conflicts. His research demonstrates that well-intentioned interventions of the constituent members of the global conflict policy network (national governments, UN agencies, and humanitarian, development, and conflict resolution NGOs) have routinely been diverted or manipulated by strategically adept leaders whose interests are served by continued conflict. Professor McGinnis teaches graduate and undergraduate courses in public policy and institutional analysis (Introduction to Theories of Public Policy; Religion, Politics, and Public Policy; Implementation Challenges of Governance Reform), research methods (Introduction to Formal Theory; Research Design), and world politics (Coping with War; Democracy and National Security; Nations, States, and Boundaries). He recently developed a new course on the use of rational choice theory to understand the political consequences of religious organizations. McGinnis is Professor and Director of Graduate Studies in the Department of Political Science at Indiana University, Bloomington. In July 2009 he resumed his former position as Co-Director for the Workshop in Political Theory and Policy Analysis, an inter-disciplinary research group focused on the study of institutions, development, and governance. McGinnis received a B.S. in mathematics from the Ohio State University in 1980 and a Ph.D. in political science from the University of Minnesota in 1985. In his early research he used game theory to model arms races, alliances, wars, peace negotiations, and other interactions between domestic and international politics. He has published several articles in political science and international relations journals, as well as chapters in edited volumes. He is co-author, with John T. Williams, of Compound Dilemmas: Democracy, Collective Action, and Superpower Rivalry (University of Michigan Press, 2001) and editor of three volumes of readings on governance issues written by scholars associated with the Workshop in Political Theory and Policy Analysis. He was co-editor of International Studies Quarterly (1994-98).
Vicky Meretsky: Associate Professor of Ecology and Management, School of Public and Environmental Affairs, Indiana University, Bloomington, IN
Professor Meretsky is a conservation biologist with research interests at both the single species and landscape scales. Her research interests include ecology of rare species, demographic and spatial population models, integrating ecosystem research and endangered species management with adaptive management, and conservation policies related to landscape-scale conservation and climate-change adaptation. Current research includes assessing conservation planning on the National Wildlife Refuges, opportunities for forward-looking restoration under existing plant-related state and federal policies, and developing a national-level conservation network building on existing state-based wildlife plans. Professor Meretsky teaches applied ecology, conservation biology, and field techniques in ecology. She holds an adjunct appointment in IU's Department of Biology and at the Maurer School of Law.
Milos V. Novotny: Distinguished Professor Emeritus of Chemistry
Professor Novotny received his undergraduate education and a doctoral degree in biochemistry at the University of Brno, Czechoslovakia. His postdoctoral training in separation science and bioanalytical chemistry includes fellowships at the Czechoslovak Academy of Sciences, Royal Karolinska Institute (Sweden), and University of Houston.
Dr. Novotny joined the IU Chemistry faculty in 1971, retiring from teaching and service in September 2011, but not from his research activities. He became James H. Rudy Professor in 1988, Distinguished Professor in 1999, and the Lilly Chemistry Alumni Chair in 2000. He has been known throughout the world for his pivotal role in developing modern chromatographic and electrophoretic methods of analysis. His research interests include separation and structural analysis of biological molecules, proteomics and glycobiology, and chemical communication in mammals. Dr. Novotny and his associates are known for structural identification of the first definitive mammalian pheromones. As a member of the Viking 1975 Science Team, Novotny designed the miniaturized GC column to search for organic molecules on the surface of Mars. Milos Novotny has authored about 500 journal articles, reviews, books and patents. He has received more than 40 awards, medals and distinctions. His honors for chromatography include M.S. Tswett Medal (1984); American Chemical Society Award (1986); Keene P. Dimick Award (1990); Marcel J.E. Golay Award and Medal (1991); American Chemical Society Award in Separation Science and Technology (1992). For contributions to analytical chemistry, he received the 1988 ISCO Award in Biochemical Instrumentation; American Chemical Society Award in Chemical Instrumentation (1988), ANACHEM Award (1992); Pittsburgh Conference Analytical Chemistry Award (2000); and the EAS Award for Outstanding Achievements in the Fields of Analytical Chemistry (2001); Jan Weber Prize and Medal (2007); Ralph N. Adams Award in Bionalytical Chemistry (2008), and LC-GC Magazine (Europe) Lifetime Achievement Award in Chromatography (2012). Overseas, he was honored through the Jan E. Purkynje Medal of the Czech Academy of Sciences; M.S. Tswett Memorial Medal (Russian Academy of Sciences); A.J.P. Martin Gold Medal and Theophilus Redwood Award (The Royal Society of Chemistry, Great Britain); Congreso Latinoamericano de Cromatografia Merit Medal (Argentina). He is a recipient of honorary doctoral degrees from Uppsala University, Sweden (1991), Masaryk University, Czechoslovakia (1992), and Charles University, Czech Republic (2007). Professor Novotny was named the 1994 Scientist of the Year by R&D Magazine. He is the member of two foreign academies: The Royal Society for Sciences (1994, Sweden) and The Learned Society of Czech Republic (2004). At IU, he was a Distinguished Faculty Research Lecturer (1989), received the Distinguished Teaching and Mentoring Award of the University Graduate School (1997), the Distinguished Faculty Award of the College of Arts and Sciences (1999), and Tracy Sonneborn Award 2004.
Patrick O'Meara: Vice President Emeritus of International Affairs, Special Advisor to the President of Indiana University, Professor of Political Science and Professor in the School of Public and Environmental Affairs, Indiana University
Professor O'Meara has published extensively on the African continent. His first book, Rhodesia: Racial Conflict or Co-existence?was published by Cornell University Press in 1975. Subsequent books include: Southern Africa in Crisis, 1977, with Gwendolen M. Carter; a major assessment of African Independence: First Twenty-Five Years, published in 1985, also with Gwendolen M. Carter; International Politics in Southern Africa, published in 1982; and a textbook, Africa, edited with Phyllis M. Martin, which appeared in 3rd Edition in 1995, and which has been adopted by nearly 100 universities and colleges throughout the United States. Two new books have been published recently: Globalization and the Challenges of a New Century in 2000, and Changing Perspectives on International Education in 2001. The fourth edition of Africa will be published later this year. Professor O'Meara has been called upon for interviews on southern Africa and South Africa by United States national television programs such as the MacNeil-Lehrer Newshour, the Canadian Broadcasting Corporation, the Voice of America, National Public Radio. He has also testified before the House Foreign Relations Committee of the United States Congress on African Affairs and the House Committee on Postsecondary Education. Dr. O'Meara was project director for "Living Africa: A Village Experience", a film on life in a Senegalese village which was funded by the National Endowment for the Humanities and which was a finalist in the New York Film festival. He has published lead articles, as well as country studies for the Americana Encyclopedia and has also published numerous articles in journals and newspapers. Professor O'Meara appears in Who's Who in America as well as in Men of Achievement and in Community Leaders in America He is the recipient of numerous awards including the Cross of Saint George, awarded in Spain; the Warsaw University Medal, the Amicus Poloniae, from the Embassy of Poland; and recently an honorary doctorate from NIDA University in Thailand, as well as IU's Thomas Hart Benton Medal, the IU John W. Ryan Award, the IU Distinguished Service Award and the IU President's Medal.
Dan Peterson: Vice President for Industry and Government Affairs, Cook Medical, LLC
Peterson has held a number of management and executive level positions at Cook Group in the areas of operations, human resources, finance and accounting. As Cook's vice president for industry and government affairs, Peterson's current responsibilities include oversight of industry, government and external relations, with primary focus areas centering on policy and programs in healthcare delivery, as well as economic, education and workforce development. "The expertise that Dan is bringing to the board is unparalleled," said IURTC President and Chief Executive Officer Tony Armstrong. "His extensive background in the medical technology and economic development arenas and board experience will assist the IURTC in reaching its goal of expanding and enriching IU industry collaborations." Peterson received a B.S. in biology from Indiana University in 1984 and an MBA in finance from IU in 1989. He currently serves on the U.S. Department of Commerce's Industry Trade Advisory Committee, Bloomington Life Sciences Partnership executive committee, BioCrossroads board of directors, Indiana Health Industry Forum board of directors and the Bloomington Economic Development Corp. board of directors, of which he is the 2010 Chairman.
Catherine A. Pilachowski, Daniel Kirkwood Chair in Astronomy, Indiana University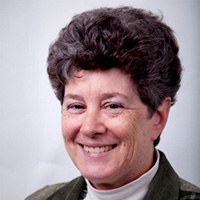 Professor Pilachowski received a B.S. from Harvey Mudd College in 1971 (Physics) and a Ph.D. from the University of Hawaii in 1975 (Astronomy). She joined IU in 2001 as the inaugural Daniel Kirkwood Chair in Astronomy on the Bloomington campus. Professor Pilachowski studies the chemical composition of stars and star clusters in the Milky Way using the technique of high resolution spectroscopy. The goal of these investigations is, first, to understand the evolution of stars and the nuclear processes in their interiors through the study of changes in surface composition as stars evolve, and, second, to determine the chemical enrichment history of the Milky Way Galaxy. Studies of the elemental abundances in old stars can reveal the nature of the first generation of stars which produced the elements in the stars we see today. In her research, Professor Pilachowski uses not only the 3.5-m WIYN Telescope, of which Indiana University holds a share, but also many other telescopes both large and small. Professor Pilachowski served for more than 20 years on the scientific staff of the National Optical Astronomy Observatory in Tucson. In addition to her astronomical research, she has been active in the areas of light pollution, astronomical instrumentation, large telescope design and construction, and electronic publications, and served as president of the American Astronomical Society from 2002-4. While on the staff of NOAO, she served as Project Scientist for the 3.5-m WIYN Telescope and as Deputy Director of the U.S. Gemini 8-m Telescope Program.
Beth Plale: Director, Data To Insight Center, Managing Director, Pervasive Technology Institute), Professor of Computer Science, Indiana University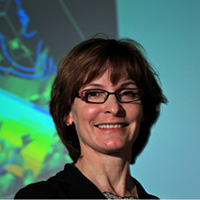 Beth Plale is a full Professor in the School of Informatics and Computing at Indiana University. She has broad research and governance interest in long term preservation and access to scientific data, and enabling computational access to large-scale data for broader groups of researchers. Her specific research interests are in tools for metadata and provenance capture, data repositories, cyberinfrastructure for large-scale data analysis, and workflow systems. Plale is deeply engaged in geoinformatics research and education and has substantive experience in developing stable and useable scientific cyberinfrastructure. Plale is co-PI and IU lead on the DataNet SEAD project, Chair of the HathiTrust Research Center Executive Management Team, an ACM Senior Member and IEEE Member, member of AAUP, past Fellow of the CIC Academic Leadership Program, and is on the editorial board for Journal of Concurrency and Computation Practice and Experience.
Joshua Powers: Professor of Higher Education Leadership, Special Assistant to the Provost for Academic Initiatives, Indiana State University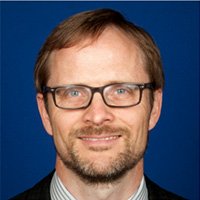 Joshua Powers is Professor of Higher Education Leadership at Indiana State University and currently interim Associate Vice President for Student Success. Dr. Powers has doctoral degrees in higher education administration and business from Indiana University - Bloomington. His research on entrepreneurship in higher education and technology transfer have resulted in more than 50 peer reviewed articles, monographs, book chapters, and scholarly papers appearing in academic outlets such as the Journal of Higher Education, Research Policy, and the Journal of Business Venturing as well as publications such as the Chronicle of Higher Education, Inside Higher Ed, and Change Magazine. He has also been a visiting scholar at Harvard University, the University of Vermont, the University of Georgia, and the Max Plank Institute for Economics in Jena, Germany and been the recipient of a number of external grants including from the National Institutes of Health, the Lilly Endowment, and the Kellogg Forum via his selection for a Rising Scholar Award. In 2010-11 Dr. Powers was the Holmstead Distinguished Professor at Indiana State University and in 2012 was selected for the Theodore Dreiser Award for Outstanding Research. Dr. Powers served as Chair of the Council for the Advancement of Higher Education Programs in North America and a member of the NSF National Advisory Board for the redesign of the Academic R&D Survey. He currently serves as chair of an international awards committee for scholarship in technology transfer and is co-editor of the Learning Brief Initiative, a partnership project with Inside Higher Ed to help make the scholarship of higher education more accessible to institutional and policy leaders.
Lisa Pratt: Provost's Professor of Geological Sciences. Biogeochemistry, Indiana University
The tradition in my research group is for students to learn through field and laboratory experiences involving ever-increasing levels of independence. My research group includes undergraduates, graduate students, and post-doctoral researchers who work closely together to ensure the maintenance and calibration of instruments including gas chromatographs, ion chromatographs, and mass spectrometers. I am fortunate to be assisted by Ruth Droppo in graphic design, Jon Fong in analytical chemistry, and Craig Moore in stable isotope mass spectrometry. These students and staff are the foundation of my scientific reputation. Every paper that I publish and every grant that I submit are a reflection of the people at Indiana University who work with me.
Recent Research Projects
Funding from the National Science Foundation and the NASA Astrobiology Institute support our studies of sulfur isotopic compositions of sulfide and sulfate in water samples collected at depths of 1 to 4 kilometers below the surface from gold mines in South Africa and the Canadian Arctic. Isotopic data are used to determine rates of microbial sulfate reduction and microbial sulfide oxidation in the deep subsurface. Combined with genomic data from collaborating microbiologists, sulfur isotopic data are evidence of an active deep-Earth microbial community. Pratt is Director of the NASA Astrobiology Lead Team entitled "Biosustainable Energy and Nutrient Cycles in the Deep Subsurface of Earth and Mars." With previous funding from the David and Lucille Packard Foundation, my research group has studied alkaline- and salt-tolerant bacteria and archaea in shallow lakes on the Oregon Basalt Plateau. Pratt (Geological Sciences) and Bauer (Biochemistry) collaborate on a project entitled "Life at the Edge of Hydration." Results of field and laboratory experiments are used to assess dessication limits for microbial life on Earth and to evaluate the pathways for origination of life on a planetary body like Mars with severe water limitation.
Larry Rausch: Consultancy, the development and identification of scientific, technological and innovation indicators, Retired Science Resources Analyst, National Science Foundation, Washington, DC
Lawrence Rausch is an independent consultant providing expert advice on the development and identification of science, technology, and innovation indicators especially those related to business, intellectual property, and trade. Previously, he worked at the National Science Foundation where he served as unit specialist for national and international R&D impact indicators, interpretations, and issues. While at NSF, he was the author of numerous publications on trends in international patenting, US high-tech trade, R&D activities by small business, and for 10 editions of the National Science Board's Science and Engineering Indicators Report, was the lead author for the chapter on Industry, Technology, and the Global Marketplace. Larry also directed two national pilot innovation surveys and, prior to leaving NSF, developed a prototype survey instrument for a new national data collection from US microbusinesses (less than 5 employees) on their R&D and innovation activities. He holds master's and baccalaureate degrees in Economics from the State University of New York and completed additional graduate-level studies in business and international affairs at Virginia Tech and Georgetown University.
Heidi Ross: Professor and Director, East Asian Studies Center, Indiana University
Heidi Ross is constantly engaged with the latest developments in Chinese education and society. She has investigated gender socialization and environmental education in Chinese schools and the difficulties faced by faculty at China's private colleges and universities as China experiences an unprecedented demand for higher education. With School of Education colleague Laura Stachowski and support from the center, Ross has also helped to establish a placement site in China's Shandong Province for Teacher Education majors through IU's Cultural Immersion Projects program. Most recently, Ross, with other IU and Chinese colleagues, has begun work on her project, "Developing National Student Engagement Surveys for Chinese Secondary and Higher Education: Effective Practice for an Era of Mass Schooling." The project will include implementation of IU-developed surveys that measure student engagement. Ross often collaborates with the many graduate students she mentors. She regularly co-presents conference papers and co-authors articles with students. Ross has also partnered with the University of Illinois to establish the IL/IN East Asian Education Network Dissertation Workshop. The two schools have co-hosted four workshops, giving doctoral students from other universities the chance to present their research and to get feedback and support. "The longer I'm in academe the more I've felt that living as a scholar, teacher, and occasional administrator demands vigilance about the ends of education, to understand what is crucial to our work—and what we are willing to give up," says Ross. "I realize the two things I can't give up are collaboration and inter-disciplinary research. Both are crucial to my health as a scholar and human being. Trying to redress problems collaboratively, comparatively, and globally—well, that is a kind of hope in the possibility of taking a journey of solidarity."
Edward St. John: Algo D. Henderson Collegiate Professor of Higher Education at the University of Michigan
Edward St. John is the Algo D. Henderson Collegiate Professor of Higher Education at the University of Michigan . He is concerned with education for a just society, an interest that stems from three decades of research on educational policy and practice. He is a Fellow of the American Educational Research Association and received awards for leadership and research from the Association for the Study of Higher Education. Professor St. John He serves as series co-editor for Readings on Equal Education, an annual volume focusing on initiatives seeking to reduce inequalities in K-12 and higher education. He also co-edits Core Issues in Higher Education, topical texts for professors and graduate students with an interest in the field. He directs research for a consortium of universities working with Detroit Public Schools, funded by the Ford Foundation, at the University of Michigan's National Center for Institutional Diversity. His forthcoming books include College Prep with Johns Hopkins University Press, Public Policy and Higher Education with Routledge Press, and Research, Actionable Knowledge and Social Change with Stylus Press, a book the launches a new book series on Actionable Research and Social Justice. His lectures at Beijing Normal University focus on role of educational research in promoting social justice through educational uplift of underrepresented groups within diverse societies.
Peter Schubert: Director, Richard G. Lugar Center for Renewable Energy, IUPUI, Indianapolis
Dr. Schubert will bring over 25 years of industry experience and energy-related research, with sponsors such as the USDA, DOE, DOD and NASA, to the Lugar Center as it addresses pressing energy issues facing Americans in an increasingly-volatile global climate. "Energy independence is vital to our country's continued geopolitical and economic success," explains Dr. David Russomanno, Dean of IUPUI's Purdue School of Engineering and Technology where the Lugar Center is housed. "Dr. Schubert is the ideal person to further the work of the Richard G. Lugar Center as it helps the nation advance alternative energy research and development. We are thrilled he'll be joining us, and believe it will serve the city and state well to have his talent at work in our School." The Lugar Center was established in 2007 to accelerate renewable energy advancements through research, public outreach and education, civic engagement and synergistic partnerships with industry, government labs and local communities. "The question we all need to be asking is, 'What can we do right now to pave the way for a future of energy independence, good climate stewardship and continued economic growth?'" explains Schubert. "A truly sustainable portfolio of renewable energy technologies requires a wide range of integrated systems – there is no single solution. We need a comprehensive, local-global renewable energy system that can be realized in our lifetimes. With the resources, connections and talent available in Indianapolis, I believe all of this can begin right here. And IUPUI plays a big part." Fuel cells, renewable hydrogen, bio-fuel production and application, advanced battery storage and safety, plug-in and hybrid electric vehicles and solar energy are among the topics currently being investigated by researchers at the Lugar Center. Through the Center, other groups like the Policy, Law and Economics Working Group also delve into the political, economic and business issues necessary to develop, advance, and sustain alternative energies.
Dr. Mariagrazia Squicciarini: Senior Economist and Head of Unit, Directorate for Science, Technology and Industry, Organisation for Economic Co-operation and Development, Paris, France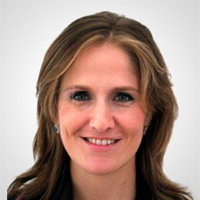 Dr. Mariagrazia Squicciarini is Senior Economist – Head of Unit at the Organisation for Economic Cooperation and Development (OECD), within the Directorate for Science Technology and Industry (DSTI). She is responsible for the OECD Working Party on Industry Analysis (WPIA), which develops indicators and quantitative analyses in the area of industrial performance, including the changing determinants of growth and productivity, Intellectual Property Rights (IPR), as well as entrepreneurship, innovation and the diffusion of new technology. She is also responsible for the IP-related data and analysis work carried out in the Directorate. She holds a PhD in Economics from the University of Essex (UK) and has had previous appointments at VTT Technical Research Centre of Finland (FI), the University of Essex (UK), the European Commission-Joint Research Centre "Institute for Prospective Technological Studies"(IPTS, ES), and the Italian National Research Centre for the Development of Advanced Materials (CNRSM, IT).
John Tsapogas: Program Director in the Global Initiatives Cluster, Office of International Science and Engineering, National Science Foundation
John Tsapogas is Program Director in the Global Initiatives Cluster, Office of International Science and Engineering at the National Science Foundation. This cluster is responsible for program activities including the Partnerships for International Research and Education program, the International Research Fellowships program, the evaluation and assessment of OISE's grants programs, and NSF's programmatic responsibilities and engagements with international organizations. Previous positions at the National Science Foundation included serving as a Program Officer/Senior Analyst in the Division of Science Resources Statistics where he conducted education and workforce studies on scientists and engineers and authored and coauthored numerous reports and studies on the characteristics of doctoral scientists and engineers, scientists and engineers in the federal workforce, the role of community colleges in the education of recent science and engineering graduates, the role of women in the S&E workforce. John Tsapogas has over 34 years of experience working as a program manager, senior analyst, and economist in the Federal Government and has worked in the following Federal agencies: the U.S. Department of Labor's Bureau of Labor Statistics and International Labor Affairs Bureau, The U.S. Department of Commerce, International Trade Administration, the International Trade Commission, and the National Science Foundation. His undergraduate work was completed at Queens College of the City University of New York and graduate work was completed at 3 institutions: Columbia University, George Mason University, and Georgetown University.
Karen White: Research Developer/Commercialization Facilitator, IUPUI
Karen White is a Research Developer & Commercialization Facilitator at Indianapolis University-Purdue University Indianapolis (IUPUI). In this role, she serves as a champion and advisor to potential "inventors" at IUPUI, and focuses internally on growing the campus's research capacity and serving as a direct advisor to faculty wishing to pursue commercial opportunities. She serves the Office of the Vice Chancellor for Research at Indiana University-Purdue University Indianapolis, where she is responsible for faculty support in the areas of Research Development and Commercialization. Her focus is on growing the campus's research capacity, and providing advice or support services to faculty wishing to pursue commercial opportunities arising from their research. Her specialties are: Technology transfer, Intellectual property and licensing, Copyright licensing.
Workshop and White Paper Advisory Participants
Sumit Ganguly: Rabindranath Tagore Chair in Indian Cultures and Civilizations, Professor of Political Science, Indiana University
Sumit Ganguly holds the Rabindranath Tagore Chair in Indian Cultures and Civilizations at Indiana University in Bloomington. He has previously been on the faculty of James Madison College of Michigan State University, Hunter College of the City University of New York and the University of Texas at Austin. He has also taught at Columbia University in New York City. He has also been a Fellow and a Guest Scholar at the Woodrow Wilson International Center for Scholars in Washington, DC and a Visiting Fellow at the Center for International Security and Cooperation at Stanford University. His research and writing focused on South Asia has been supported by grants from the Asia Foundation, the Ford Foundation, the Carnegie Corporation of New York and the W. Alton Jones Foundation. He serves on the editorial boards of Asian Affairs, Asian Survey, Current History, the Journal of Strategic Studies and Security Studies. He is also the founding editor of both the India Review and Asian Security, two referred journals published by Taylor and Francis, London. Professor Ganguly is the author, editor or co-editor of a dozen books on South Asia. His most recent books are Fearful Symmetry: India and Pakistan Under the Shadow of Nuclear Weapons (co-authored with Devin Hagerty) jointly published by Oxford University Press (New Delhi) and the University of Washington Press (Seattle) and More Than Words: U.S.-India Strategic Cooperation Into the Twenty-First Century (co-edited with Brian Shoup and Andrew Scobell) published by Routledge, London, and India Since 1980 from the Cambridge Press. He is a member of the Council on Foreign Relations, New York and the International Institute of Strategic Studies, London, and the Summit on the Global Agenda, of the World Economic Forum.
Bruce Gingles: Vice President and and Global Business Leader, Critical Care Division, Cook Medical, LLC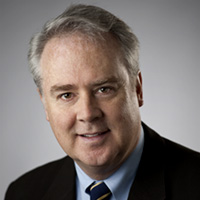 Bruce Gingles, VP and Global Business Leader of Cook Medical's Critical Care division, started at Cook as the first Critical Care Sales Representative in 1979. In the past 29 years, Bruce has been a District Manager, Regional Manager, Director of Sales and Marketing, Vice-President and Global Business Leader. His experience as a member of the Society of Critical Care Medicine and his dedication to the field has led to his recent publications "Surgical Invention and Commercialization" in Surgery, 2008. Through the years Bruce has been committed to his alma mater, Indiana University, (B.A. '77) serving as a member of the Indiana University Liberal Arts and Management Program (LAMP) advisory board and as president of the Indiana University College of Arts and Sciences Alumni Board.
John Thelin: Research Professor, School of Education, University of Kentucky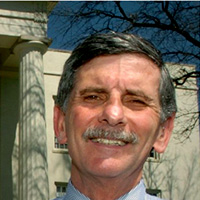 John Thelin is widely celebrated as one of the most distinguished historians of higher education and public policy of our time. Bringing historical writing and research to contemporary discussions about significant, enduring higher education issues, his authoritative book, A History of American Higher Education, was published in November 2011. As a research scholar, he has received multiple awards, grants, and honors. His excellence in research has been heralded by his peers and colleagues on multiple occasions. In April 2007, the American Educational Research Association conferred on him the Exemplary Research Award. In November 2011 Dr. Thelin received the Outstanding Research Achievement Award from the Association for the Study of Higher Education (ASHE). In addition, he has received multiple awards for his excellence in teaching. He is author of six books also writes articles, book reviews and reviews manuscripts for prestigious scholarly journals. Dr. Thelin has been a consultant to the National Science Foundation, to the Colonial Williamsburg Foundation, and has been a member of Washington D.C.'s American Enterprise Institute's higher education working group since 2006. A 1969 alumnus of Brown University, John concentrated in European History and was elected to Phi Beta Kappa. He earned an M.A. in American History and a Ph.D. in the History of Education and was a Regents Fellow at the University of California, Berkeley. Additionally, he has served as an advisor and reviewer in collaboration with the Hong Kong Institute of Education.
Graduate Student Participants and Interns
Yimin Wang: Doctoral Candidate, Educational Leadership and Policy Studies, Indiana University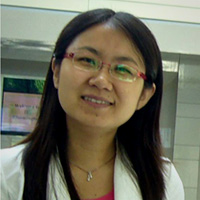 Yimin Wang is a doctoral candidate in the Educational Leadership and Policy Studies Department with a concentration in International and Comparative Education at Indiana University. Prior coming to Indiana University, Yimin worked as a research associate at the National Institute of Education in Singapore, where she was actively involved in several large-scale projects aiming at nationwide curriculum reform funded by the Ministry of Education. During her doctoral studies, she was awarded an American Association of University Women (AAUW) Doctoral Fellowship, a Chinese Government Award for Outstanding Student Abroad, a Proffitt Fellowship, and an International Enhancement Grant Fellowship among other scholarships and awards. With Professor Heidi Ross, Yimin has served as a co-guest editor of two special issues of the journal Chinese Education and Society on college entrance examination reforms in China. Her current research interests include education for sustainable development, internationalization and higher education, reforms of Chinese higher education, and comparative education methodology.
Alex Luboff: Master's Degree Student, School of Public and Environmental Affairs, Indiana University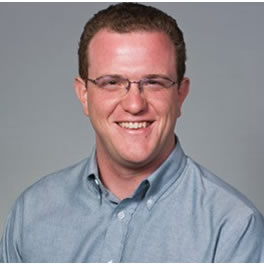 Alex Luboff is a Master of Public Affairs student at the School of Public and Environmental Affairs (SPEA) at Indiana University Bloomington, studying Public Financial Administration. Alex studies state-level budgeting systems and regional economic & workforce development strategies, and has a broad interest in science & technology policy at each level of government and in the educational system. Currently, he is part of a research team under the direction of Dr. Barry Rubin at SPEA on the economic impact of the Indiana National Guard's Camp Atterbury and Muscatatuck Urban Training Center. In addition to academic roles, Alex serves as the Treasurer of the IU Graduate and Professional Student Organization, Treasurer of the Education Policy Student Association, and Vice President of the Public Finance Association. He is also the Program Coordinator for the School of Public and Environmental Affairs' Undergraduate Ambassador Program, working with both undergraduates and high school students who feel that 'itch' to change the world.
Kyle O'Rourke: Master's Degree Student, School of Public and Environmental Affairs, Indiana University
Kyle O'Rourke is a Master of Public Affairs candidate in the School of Public and Environmental Affairs. His concentration is Public Financial Management, and his academic interests include the fiscal sustainability of local governments, regional economic development, and social entrepreneurship. Kyle serves as a Research Assistant to Dr. Barry Rubin on a project that analyzes the economic impact of Indiana National Guard's Camp Atterbury and Muscatatuck Urban Training Center. Additionally, Kyle works as a market researcher for a small but growing women-owned advertising agency in the Chicago metropolitan area.
Matthew Patterson: MS, Doctoral Student, School of Public and Environmental Educational Affairs, Indiana University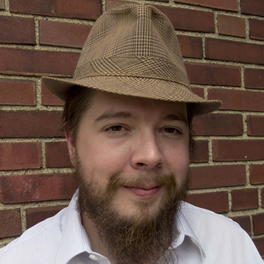 Matthew Patterson is a recent graduate of the School of Public and Environmental Affairs MSES/MPA program at Indiana University. While at SPEA he assembled a program on Urban Ecology, and has been a part of the Center for the study of Institutions, Populations, and Environmental Change. He has been accepted to University of Washington, where he will be pursuing his PhD in the work group of Marina Alberti, in the Urban Ecology Research Laboratory. He is a recipient of the Hall-Ammerer-WRF fellowship at UW. His research thus far has focused on the interactions between people and urban forest ecosystems.
Christopher S. Thurber: Master's Student, School of Public and Environmental Educational Affairs, Indiana University
Christopher Thurber will be receiving a master's degree from the School of Public and Environmental Affairs at Indiana University-Bloomington in the Spring of 2013. Chris's concentrations at SPEA are in Sustainable Development and Policy Analysis. His particular academic interests range widely—everything from policies which support renewable energy development to the use of multiparty dispute resolution in national and international conflicts. This summer, Chris is one member of a research team being directed by Professor Barry Rubin on the economic impact of the Indiana National Guard's Camp Atterbury and Muscatatuck Urban Training Center. As an undergraduate, Chris studied and received a degree from the Walsh School of Foreign Service at Georgetown University. At Georgetown, he designed and followed a degree in Philosophy, Politics, and Economics. Chris received the prestigious Krogh Scholar Award for his participation in a seminar studying issues of power and justice in the international system. He also competed for both the Rhodes and Marshall Scholarships as a senior. After his graduation, Chris worked for The Federal Trade Commission, The Council on Foreign Relations, The Connecticut Economic Resource Center, and Noble Environmental Power. Before coming to Bloomington, Chris was a Connecticut resident and took several graduate political science courses at Wesleyan University.
Gemma Halton: Public Health, Human Development and Family Studies, Indiana University
Gemma Halton is a senior majoring in Public Health and minoring in Human Development and Family Studies. She aspires to make transformative differences in the lives of others by mentoring, counseling, and engaging in developmental activities that culminate in the fulfillment of human potential. In pursuit of this goal, she has recently been recognized as a peer mentor and leader in the FASE mentoring program that provides academic and social support services to underserved students. She collaborates with faculty in delivering student development services to students from diverse backgrounds. In addition, she is researching inventor-protégé relationships an NSF funded project with Dr. Margaret Clements on knowledge diffusion. She is also a certified peer health educator through planned parenthood and volunteers as an advocate in sexual health education. She looks forward to graduating and applying the leadership skills she has developed to improve health and wellness in her community.